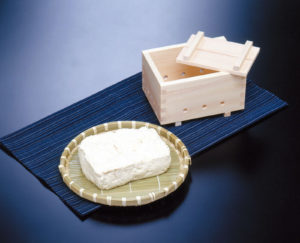 It's super easy and amazingly tasty!
In Japan, fresh tofu are available at any supermarkets so I never thought of making it at home but it is a different story when you live somewhere where you cannot get fresh tofu.
When I made it for the first time, I was very amazed by how good homemade Tofu is!  Especially the texture!
I followed the instructions which was with our Tofu maker kit on our web-shop and the translation can be found below.  The Quantity was adjusted to 200g soya beans.
You can make Tofu from Soya milk (with no adjustment) but I recommend to make from Soya beans so that you can have 'おから Okara – soybean pulp' which you will have a lot after making Soya milk.
This Okara contains a considerable amount of nutrients, so freeze them in air-tight containers and defrost whenever you want to use it, add it to your burgers, Bolognese sauce, salads, smoothies, muffins and cookies!
There are also many Japanese Okara recipes available for Japanese food lovers!
The Tofu maker kit includes
-Mold with lid made of Hinoki (Japanese Cypress)
-1 x straining bag
-1 x cloth for finishing
-Instruction and recipes for Okara
What you need
Soya beans 200g
Nigari 13g mixed with 50ml warm water (This amount is for 1000ml Soya milk.  Adjust the quantity according to the amount of Soya milk)
Blender
Strainer
Large bowl
Thermometer
Large pan
Measuring cup
Spatula
Ladle
Before you start
Wash soya beans very well
Measure 600ml filtered/bottled water and soak soya beans for 8-9 hours in summer weather, around 15 hours for spring/autumn weather, and 20 hours for winter weather.
After Soya beans are soaked
Put soya beans with the water in the blender and blend them well.  you can do it in three times.
Boil 900ml (filtered/bottled) water in a large pan and put (1) into the pan and stir with a spatula.  When it starts boiling, turn off fire.  When the bubbles become calmer turn on the small fire and cook 8-10 minutes.
Strain (2) by using a straining bag and a strainer and you will have Soya milk.  The remaining pulp in the bag is called 'オカラ Okara'.  You can freeze them and use it for other recipes and sweets.
Put the soya milk in a large pan and cook until it becomes 80 degrees.  If you do not have a thermometer, 80 degrees is when you start seeing steam at the surface of milk before boiling point (about 5 min on the medium fire).  If the temperature is too low, the soya milk will not become solid.  When the temperature is too high, you will have hard tofu.  (At this time, the film might appear on the surface.  This is called '湯葉 yuba' and it is delicious to eat with soy sauce so remove it and eat it!).
Immediately transfer the warmed soya milk to a bowl, add the Nigari mixed with water slowly and quietly pour to the soy milk with a ladle, and stir from the bottom twice.  If you stir too much, the tofu becomes hard.
After about 15 minutes, the whole thing will solidify. Place the tofu maker (mold) on a tray, place the finishing cloth on the maker and scoop (5) into it by using a ladle.
Cover the top with the edge of the finishing cloth, put a lid on it and place a weight on it to drain the water. Leave about 15 minutes.  (The weight can be 500g-800g.  If it is too heavy, you will have hard tofu. You can also put 500ml water in a glass)
When the tofu hardens, gently pull it out of the box, transfer it in water while still wrapped in the finishing cloth, and remove the finishing cloth. Then soak it in water for about 30 minutes. (The bitterness of Nigari comes out). With this, you can make 500-600g Tofu.  After making tofu, store it in the refrigerator and consume it as soon as possible.
Making Soya milk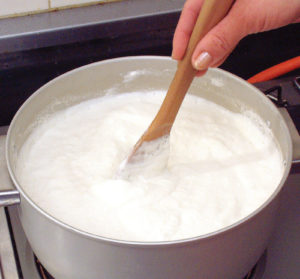 Straining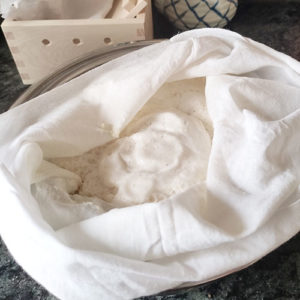 Nigari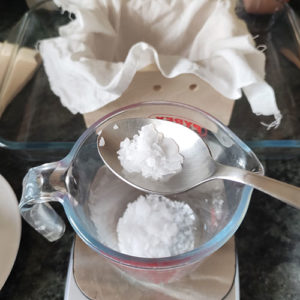 Adding Nigari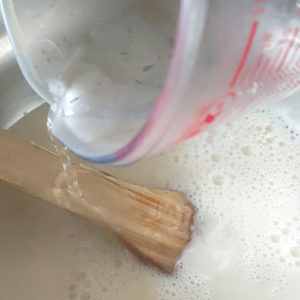 Putting in the mold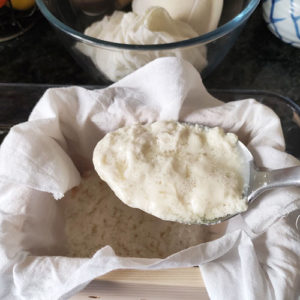 Put weight for 15 min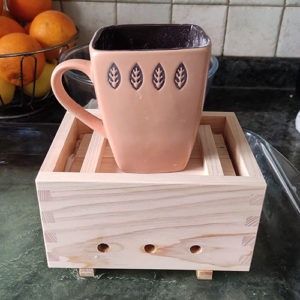 Other tips
When I made Tofu for the first time, it did not become hard so I added some more Nigari mixture and put back to the heat again.  If you do not see the Soya milk hardening with first Nigari mixture, try with little more or put back to the heat.
 Nigari is to make soya milk hardened.  If you cannot find Nigari, you can look for Pure Magnesium Sulfate, Calcium sulfate or Magnesium chloride (all Food Grade).  I saw some people using lemon juice instead of Nigari so you can try it too.  I did not try it because I do not want sour tofu.
Tofu is mostly made of water, so water is the key to make good Tofu.  Soft water is ideal.  If hard water is used for making Tofu, the calcium in the water and soybean protein will bind together, making the Tofu hard.  I used bottled water and it was soft enough for my taste.  The Tofu that we find in Europe are VERY hard to our Japanese taste (I am not talking about Silken Tofu).  But if you like hard Tofu, you might not need to worry about the water.  Soft Tofu is that you can cut it with chopsticks easily.
This is a YouTube video to show you more visuals on how to make Tofu
Okara Oyaki